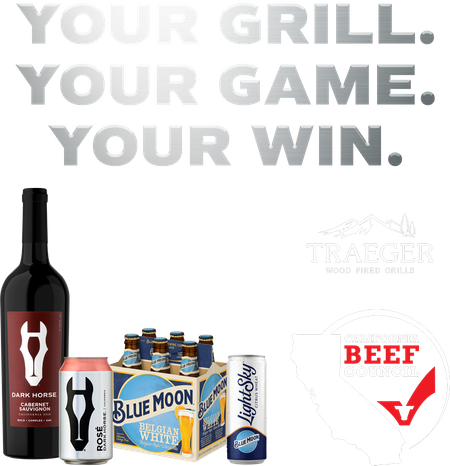 © 2020 Dark Horse Wines, Modesto, CA All rights reserved. 20-2765154-DKH-080-110016524
YOUR GRILL. YOUR GAME. YOUR WIN.
Football season is a little different this year, but we say, "No stadium? No problem!" Call an audible and shift your tailgate to a homegate!
Offers
Sharpen your Grill Game with money-saving offers on Beef, Dark Horse Wine in bottles and cans, and Blue Moon Beer and Blue Moon Light Sky.

ENTER TO WIN
We're giving away 4 Ultimate Grilling Prize Packs that include a Traeger Grill, premium Beef, a 55-inch smart LED TV, an LCD Projector, Fire Pit and more. No purchase necessary; see complete contest rules for details.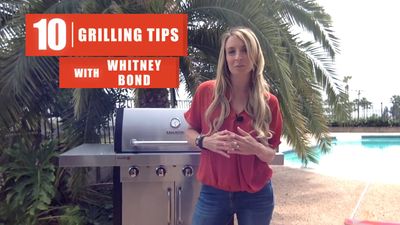 Short on Grilling Know-How? Check out these 10 Grilling Tips with Whitney Bond.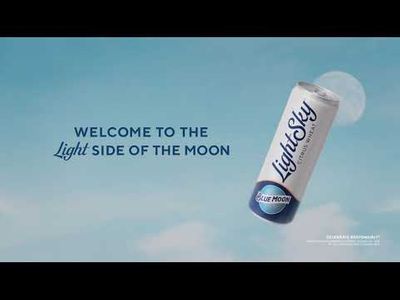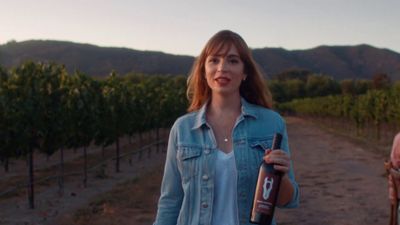 Dark Horse Wine: Taste of Victory
RECIPES & PAIRINGS
No need to throw a Hail Mary. You've got this! Check out our grilling recipes for the win!
Can't find the right beef cut at the store to make your favorite recipe?
Check out these Simple Steak Swaps!